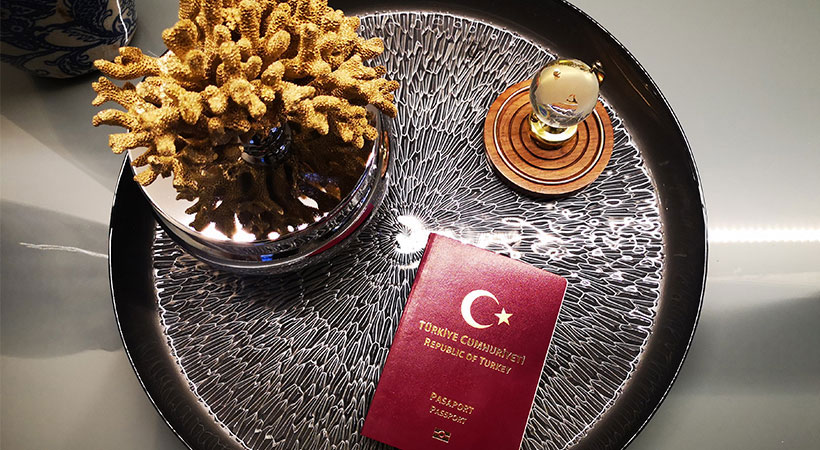 Obtaining Turkish citizenship by foreigners is one of the most popular and frequently asked questions of recent times. You can find out the details of your questions in the Turkish Citizenship Law.
One of the ways to obtain Turkish citizenship for foreigners is to purchase real estate. The interest of foreigners in buying a house in our country is growing every day.
By purchasing real estate for a certain amount, foreigners can obtain Turkish citizenship. This is called obtaining Turkish citizenship through investment or be eligible for Turkish citizenship.
In accordance with the agreement concluded in September 2018, foreign citizens will be entitled to Turkish citizenship by purchasing real estate in the amount of at least 250,000 US dollars or the equivalent in foreign currency or Turkish lira.
According to the law, persons who apply for citizenship must draw up the obligation "I will not sell within 3 years", valid from the date of registration of ownership of real estate and registered in the land administration.
It is worth noting that real estate sales to foreigners in order to obtain citizenship have created a significant increase in real estate sales in our country. According to the data[1]; as of June 2019, the sale of real estate to foreigners in Turkey compared with the previous year increased by 30,5%. The first place in sales of real estate to foreigners with 1009 sales took Istanbul. Antalya in sales of real estate to foreigners with 668 sales took second place. If we consider nationalities, then most of the real estate in Turkey was acquired by citizens of Iraq. After Iraq comes Iran, the Russian Federation, Germany, Great Britain and Kuwait.
Documents required to obtain Turkish citizenship through investment
The preparation of documents for obtaining Turkish citizenship should be treated carefully and responsibly. The following documents should be prepared in full:
– Application form
– State identity card, passport, residence document and birth certificate
– 1 photograph of the passport size of each family member
– Residence permit or a valid tourist visa
– Original documents of the spouse's identity and family relations, if the applicant is married, and children under the age of 18
– If the applicant's spouse or relatives are Turkish citizens, it is necessary to present a copy of their identity card and address of residence
– Receipt of payment for the application
– Applicant Verification Report
– Invoice for payment in the amount of 250,000 US dollars
– If the acquired property is under construction or at the project stage, a notarized acquisition is required.
You can contact us to get more information about real estate projects in Alanya and real estate prices in Alanya, which are most popular among foreign investors. With 30 years of experience, Oguzhan Construction implements its projects from start to finish using the latest technology and takes into account the smallest details. More than 6000 local and foreign families from 45 different countries have become our clients and we continue to make efforts to provide high-quality services.
[1]https://www.tkgm.gov.tr/tr/icerik/konut-satis-istatistikleri-haziran-2019